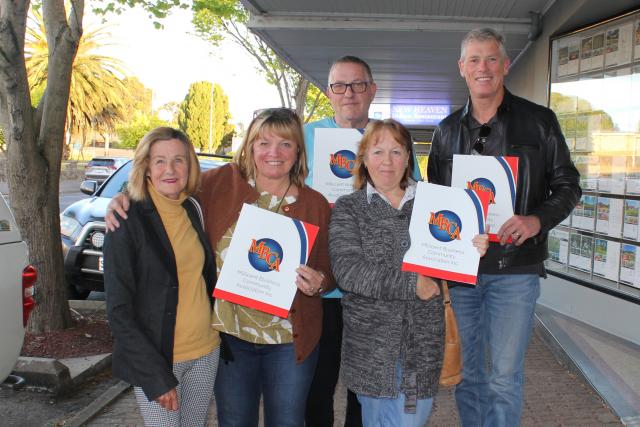 Caroline Hammat
In the lead up to Christmas the Millicent Business and Community Association (MBCA) are working to add to the Christmas festivities and traditions in the town.
The group are inviting businesses and community groups to attend a Christmas Meetup being held at the Somerset Hotel on Friday, December 15 at 6pm.
It has been some time since the group has hosted a dedicated Christmas function for the business and community sector and non-members are welcome to attend.
"We decided to open it up to people who may not be members or those who can't decide whether to join," chair of the MBCA, David Smith, said.
"They can come along, hear from members of the executive and meet members of the committee.
"We want to hear what business and community groups want, we want to hear their ideas about what the association should be doing for them,"
During the evening winners of the annual Christmas Shop Window display for storefronts will be announced.
Businesses are encouraged to get involved in this year's competition which includes three categories, best lighting display, most creative display and people's choice.
Entries need to be submitted by Sunday, December 10 to be eligible for the competition.
As Christmas approaches two committee members, Sandra Melrose and Annette Hayward, will be visiting businesses and community groups with MBCA promotion packs.
The packs will include information about the Christmas Shop Window display competition and the Christmas Meetup.
The organisation has again applied to the State Government for extended trading hours in the lead up to Christmas.
An exemption to Millicent's regulated trading hours within the town's proclaimed shopping district has been granted.
This exemption allows the town's two non-exempt stores, Millicent Woolworths and Foster's Foodland, to trade for the five Sundays in December between 7am and 5pm.