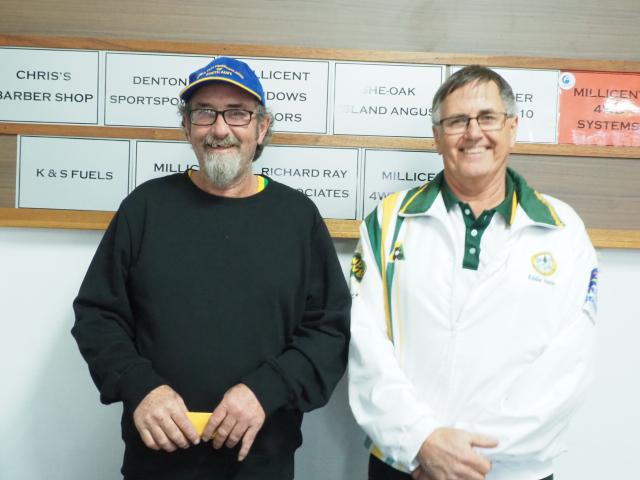 A field of 36 bowlers took to the Millicent Bowls Club greens last Thursday for 20 ends of 2-4-2 competition.
In cool conditions the winning pair was Eddie Hann and Kym Steward, who posted the top score of 35+17 shots up to claim the $36 each cash prize.
Runners-up for the event were Rod Gibbs and Ross Warren with a score of 35+29, winning a bar voucher each.
Other winning teams for the day were Terry Lonergan and Peter Scanlon (34+17), David Reichelt and Merle Stevens (33+18), Robert Radley and Mary Clifford (32+12), Frank Cooper and Bill Burdon (32+9), Arthur O'Connell and Carl Schapel (31+5), plus Derek Bowering and Rob Chambers (29+1).