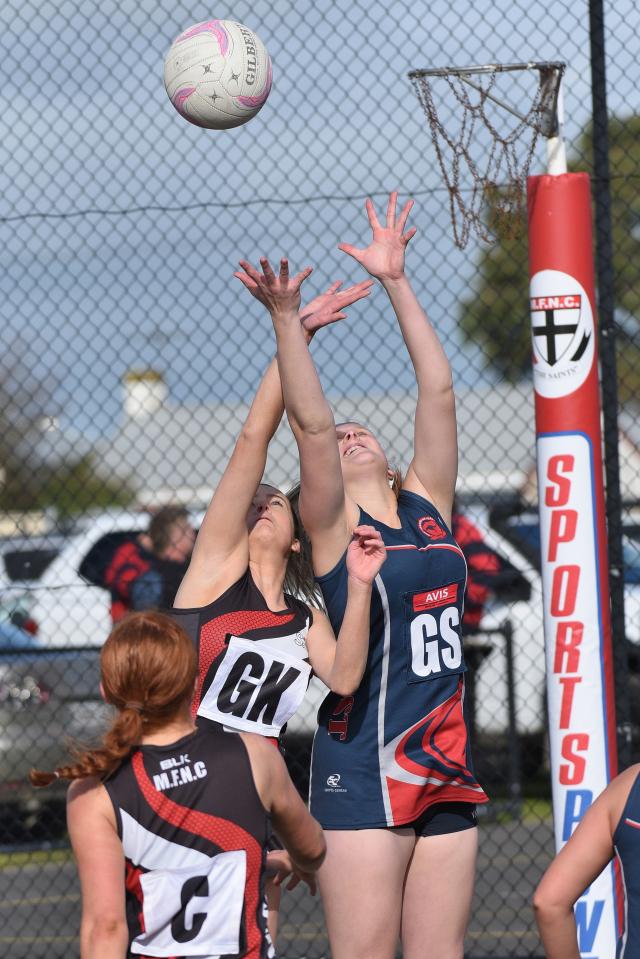 A GRADE – WEST GAMBIER v MILLICENT
AS it stands heading into this weekend's Western Border netball qualifying finals, West Gambier has a 2-1 record over Millicent in the A Grade competition.
It has been tight every time and Millicent's sole victory came in the most recent meeting in Round 15.
This Saturday's second semi final is a rematch of last year's title decider and the two competition pacesetters again look set to produce a tight contest which could go either way.
West has Sarah Ritter at goal shooter and she has proven an unstoppable force in 2023.
The fact she can play a strong holding game but also nail shots from distance makes her a tough match-up but Millicent keeper Portia McRae comes off a good month.
McRae has peaked at the right time of year and she will ensure Ritter earns every shot on goal.
Ritter is smart but is fed by an even smarter player in Lisa McGregor, who has controlled the Roos' frontline for more than a decade.
When she is not delivering the ball with accuracy to Ritter, she is earning her own ball and finishing accurately.
McGregor also does a mountain of work in transition high up the court and the Saints have a couple of options to limit her influence in Lauren Van Eeden and Kimmi Tincknell,.
Regardless of which of these tight defenders gets the job, the other one could be tasked with a role on the defensive wing to pressure the feeds and try and win the ball back before McGregor and Ritter even get a look in.
At the other end, the Roos' defensive combination of Amy Cram and Jade Ritter work so well in synergy and pressure every feed.
The duo will look to deny Saints shooter Tabatha Sanderson too much ball close to the post.
That does not just mean finding good position on the tall shooter but also keeping the ball out of Demi Verbena's hands.
Verbena is deadly on the feed and works the angles well with her mid court to open up opportunities for Sanderson at the post.
She can also hit long shots so leaving her to her own devices is not an option.
The mid courts are well matched as well with West centre Tara Bryant having another stellar season, alongside her premiership team mates Mikaela Horrigan and Zoe Malseed.
Their battle with Lisa Duldig, Daisy Tunkin and Lillie Paul will go a long way to deciding the final outcome.
The team that controls possession and shows patience will be the team ahead on the scoreboard when it counts.