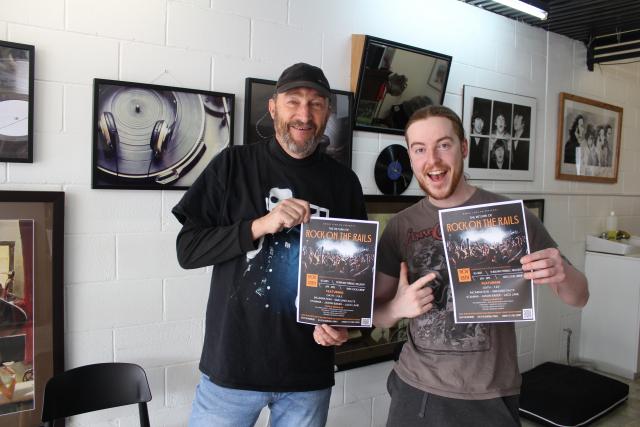 Caroline Hammat
Millicent music lovers are in for a treat this weekend with two major events taking place.
On Saturday local community radio station 5the FM is hosting Rock on the Rails and the inaugural 5280 Charity Ball is taking place.
5280 Charity Ball is the initiative of South East Property Sales and Management who are using the evening to raise funds for three Millicent charities.
Business owner Fiona Telfer said her staff got together and formed the idea of hosting one major event this year rather than doing smaller things to support the charities.
"Profit will be split between the Millicent Royal Flying Doctor Service, Millicent Cancer Support Group and the Millicent Hospital Auxiliary" she said.
"Millicent Cancer Support Group are also volunteering for the night, which is great."
Attendees will be treated to canapes, dinner, sweets, drinks and entertainment as part of their all inclusive ticket price.
High energy music will be provided by the Baker Boys Band who pride themselves on filling dance floors.
The event, held at the Millicent Civic and Arts Centre, has almost sold out with less than a dozen tickets remaining for the formal cocktail evening.
On the same day Rock on the Rails is being held behind the community radio station's Railway Terrace building.
Work is currently underway to level the site in preparation for the festival style event.
Gates open at 1.30pm with solo artist Jack Lane taking to the stage at 2pm followed by Jason Baker.
Local bands Stamina, Smelling Salts, Incarnation, F.R.F (formerly Jimi Top) and Oath will continue playing throughout the evening.
Online ticket sales have been steady and are available at the gate on the day.
With mild weather forecast organisers are expecting a good turnout for the event which is $10 for members, $15 for non-members and free entry for those under 13.
Rock on the Rails is a Companion Card affiliated event with holders of the card eligible for a free ticket.