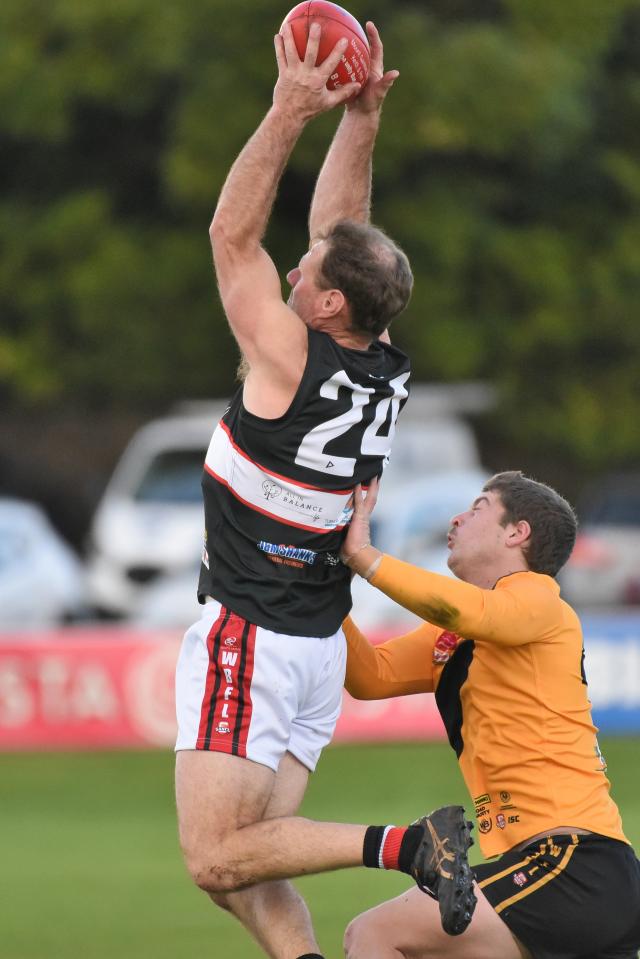 James Murphy
RESERVES – WEST GAMBIER v MILLICENT
PRIOR to the A Grade blockbuster between the clubs, West Gambier and Millicent will also go head-to-head in the Reserves second semi final.
The sides finished the Western Border football minor season in first and second respectively and now do battle for the first ticket into the grand final.
All the weekend's qualifying finals will be played at McLaughlin Park, handing Millicent the home-ground advantage.
However, that was not enough in the previous meetings between the sides, where West claimed a 36-point victory on foreign soil.
In fact, the Roos have had the jump on the Saints in the last two encounters, but Millicent will remain confident in its abilities having posted a good win in Round 5.
Ryan Rutowski was the best of the Roos last time they met, while Luke Winterfield topped the scoresheets with four goals.
Brad Tilley and Nat Robbins led the charge for the Saints, while it was the ever-reliable Steven Duldig who led the goal kicking with three.
A back-and-forth first half had West up at quarter time, before Millicent hit back to lead by three points at the half.
However, with only one goal in the second half, the Saints were left behind and the Roos stormed home to a six-goal win.
Finals is a different ball game and Millicent will hope to make another grand final, after finishing runner-up in 2022.
A close contest could unfold, but the Roos will hold the edge.